Electric & Electro-Hydraulic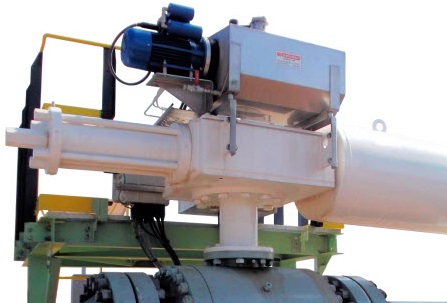 Total Valve & Equipment can provide electric quarter turn and continuous turn actuation for your project. Whether you have high voltage AC current or you have low voltage DC current available we can meet you needs.
We are a proud distributor of AUMA and Paladon valve actuation.
ACTUATION FEATURES
Type
Key Features
Performance Data

Electric Models: QTE-1.5/QTE-3.0/QTE-6.0

 

 

 

Motor-Split Phase, Capacitor Driven

Nema 4/4X Enclosure

Manual Overide

Limit Switchs-2 SPDT

Positioning Controls 4-20mA

Anti Condensation/Low Temp Heaters

Torque Outputs

QTE-1.5 to QTE-6.0
150in/lb to 600 in/lb

Electric Models: QTE-10 thru QTE-300

 

Motor-Squirrel Cage Induction Motor

Main Power-Single or Three Phase

Housing-Corrosion Resistant Allum. Alloy

Position Indication-Continuous 0-100% Daily Type; Optional LCD Display with Integral Control Unit

Limit Switches-2 Each, N.O/N.C.

Torque Switches-For Open and Close Directions

Anti Condensation Heaters-Thermistor Type

Integral Control Units, Push Button LED Lamps

Automatic Phase Correction

Explosion Proof Enclosure to Class 1 / Div. 1 

Group C or D 

Modulating Analog and Digital Available

Optional Communication Standard: Modbus RTU

PROFIBUS-DP, Foundation Fieldbus, HART.


Torque Outputs

QTE-10 TO QTE-300
868in/lb to 26039in/lb

Electro-Hydraulic

 

Linear

 

Quarter Turn


On/Off Modulating Valve Operation

Partial Stroke Test Supported 

Compatible with Biodegradable Fluids

Compact Rugged Design

Low Power and Solar Power Systems Available

Direct Acting, Zero Leakage Solenoid Valve

for Proportional Control

Manifold Conctruction

Manual Overides

Hydraulic Accumulators to Provide Repid Valve Operation and Back-Up Valve Control on Loss of Primary Power Source.

Full Diagnostic Capabilities and Communication with all Industry Standards Protocols

Electrical Power Sources
12VDC - 24VDC

Hazardous/Certification
ATEX Zone 1and 2

Hydraulic Output
3,045 to 5,076 psi

Torque Outputs
Linear:
65,000 lbf
Quarter Turn:
6,016,00 in/lb

Common Applications

Linear
and
Quarterturn

 

 

 

Partial Valve Stroking

Onshore and Offshore ESD Valves

Wellhead Choke Valve Positioning

Control and Globe Valve Positioning

Water Reservoir Level Systems

Suction and Discharge Pump Metering Stations

Gas Pipeline Linebreak Shutoff Systems

Ballast Systems for FPSO's

Refinery Fire Control Systems

Tanker Loading/Offloading Facilities

 
Click here to Request a Quote or call us today at 1-800-665-1488